Enjoy full-scale FPS including Battle Royale, Deathmatch Search & Destroy! Introducing Call of Duty Mobile, a popular COD series that can be played on your smartphone
Call of Duty Mobile " COD Mobile" is a first-person shooter (FPS) game released on Tuesday, October 1, 2019. With the graphics and game system of the popular series "Call of Duty" intact, it is an application that is easy to play on smartphones and everyone can enjoy a tense game.
Introducing "Call of Duty Mobile" with a variety of rules that will satisfy the competition lover!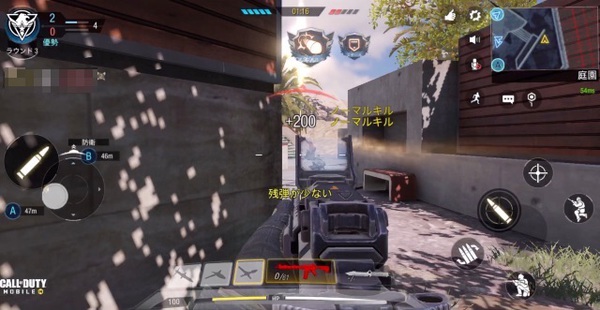 "Call of Duty: Mobile" is a first-person shooter (FPS) game that allows you to play the popular "Call of Duty" series on your smartphone .
You can play from various basic rules such as Deathmatch and SEARCH & DESTROY, to HARDPOINT which occupies points for a certain time and competes for scores.
In addition, high-quality graphics and realistic sound and sound effects that can not be thought of as a smartphone app will excite the battle.
This time, I will introduce such a full-fledged FPS application "Call of Duty Mobile".
Let's create an environment where you can easily play as you progress through the tutorial!
Once you've started Call of Duty: Mobile, start with a tutorial to learn the basics . To get a victory in Call of Duty Mobile, you first need to be able to move the player-controlled character like your limbs.
If you find it difficult to operate, use the settings screen to switch between "Simple mode" and "Advanced mode" and customize it to your liking.
In the FPS game, if you feel it is difficult to operate at first, setting the environment so that you can easily operate it is a shortcut to winning.
If you feel that you can't operate it well in the tutorial, adjust the sensitivity, sound / graphics, and custom layout while getting used to the operation in the battle mode "PRACTICE VS.AI" at the beginning!
▲ Call of Duty: Mobile also supports controllers. If you use a controller, make settings that suit you in the environment settings!
▲ Button layout during battle can be changed freely! If there are many wrong taps during the battle, it is recommended to arrange the button here according to your finger here
Challenge various rules and raise your level!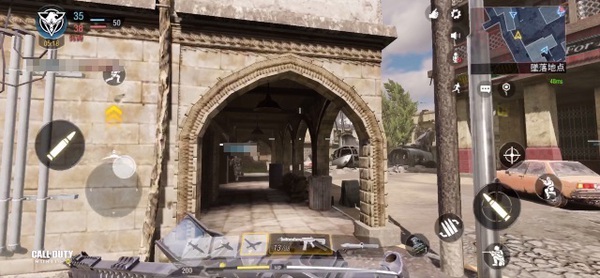 After setting up the environment, use the MULTIPLAYER "FRONTLINE" and "TEAMDEATHMATCH" to increase your player level while getting used to the operation. "FRONTLINE" and "TEAMDEATHMATCH" can be respawned even if they die, so even those who have never touched FPS can play with peace of mind.
In "PRACTICEVS.AI" mode, all enemies are BOT (NPC), so if you can't increase your score as you would expect in a pvp battle, it is recommended to practice hitting a BOT opponent.
As the player level rises, various rules such as "SEARCH & DESTROY" and "HARDPOINT" will be released, so let's challenge if you can get a good score with DEATHMATCH .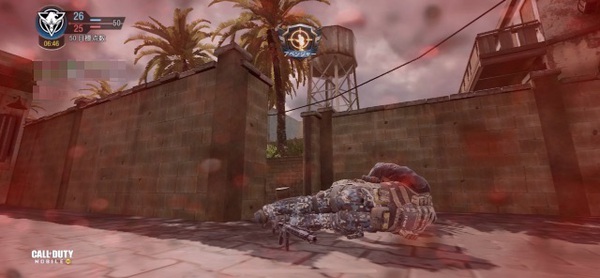 ▲ In "FRONTLINE" and "TEAMDEATHMATCH", you can respawn until you win or lose! In the early stages, it is inevitable to lose and shoot, so let's stand up as many times as you want to get used to the operation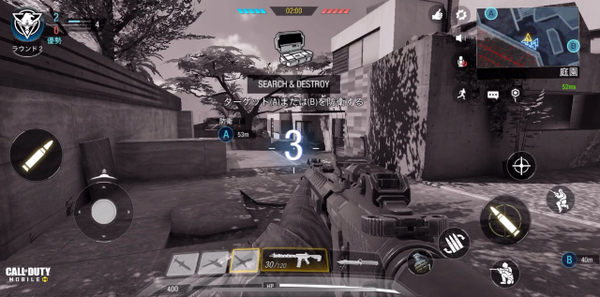 ▲ If you get used to "TEAMDEATHMATCH", try "SEARCH & DESTROY". Once "SEARCH & DESTROY" dies, you will not be able to respawn until the next round.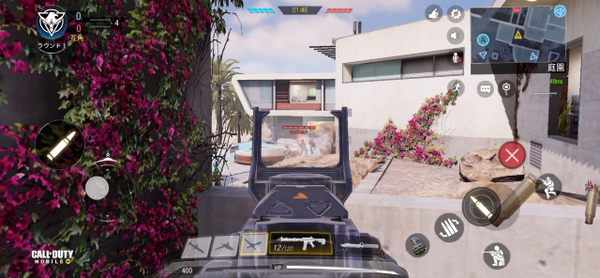 ▲ SEARCH & DESTROY can't win with just a good match to the enemy (AIM). Techniques such as defending in advantageous positions at defense points and turning around against enemies are also required
You can play in the same battle royal system as Blackout!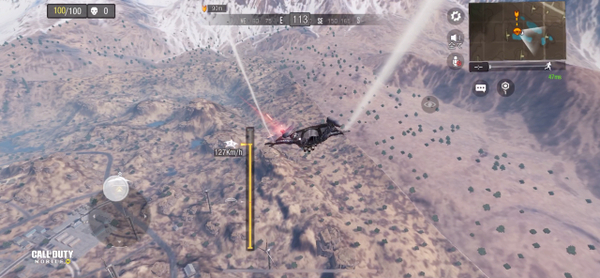 In "BATTLEROYALE", which is released when you raise the player level, you can enjoy a tense battle in which the play area gradually shrinks and fights until you reach the last survival .
In BATTLEROYALE, there are various classes such as Medic, Scout, Clown, Ninja, etc. It is possible to recover allies and display the position of the enemy on the map.
In addition, at the start of BATTLEROYALE, you can select single, double, or squad, so you can invite your friends and aim for survival in the team.
The rules are simple and easy to understand, even for those who like battle royal games as well as those who are playing for the first time, so let's play when the player level rises!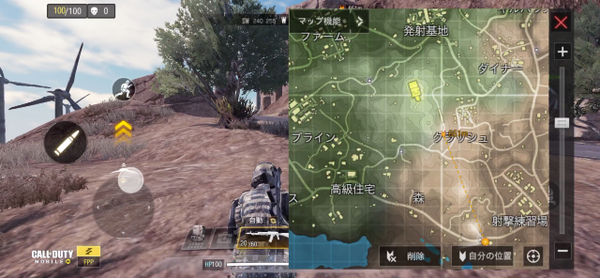 ▲ In BATTLEROYALE mode, you can play from the third person viewpoint. You can also choose a first-person perspective, so play with a perspective that suits you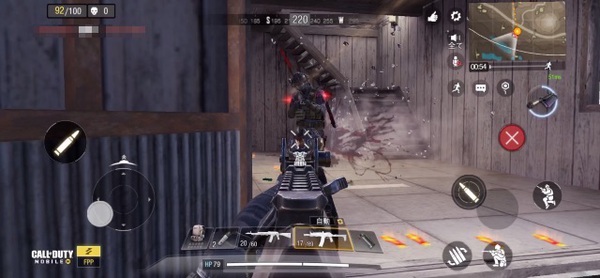 ▲ If you encounter another player, survive a shooting battle. Only the winner wins on the field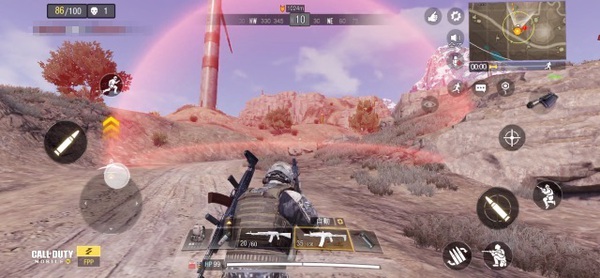 ▲ Various special effects can be activated to use the skill when using the skill. For Scouts, enemy locations are shown in red on the map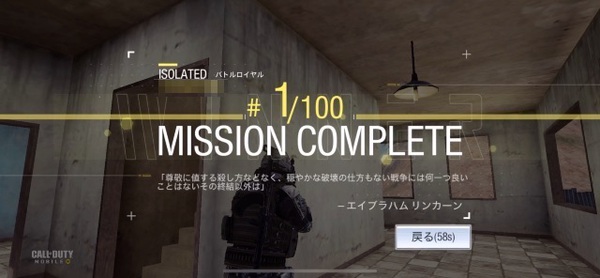 ▲ If you have FPS experience, you can win the first BATTLEROYALE. Being around is important, but the most important thing is luck, even beginners can aim for the last one if they do not give up to the end
The best FPS app to play in various modes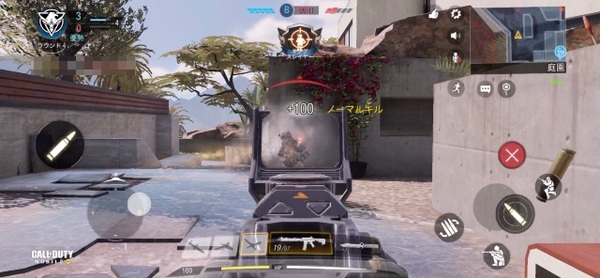 "Call of Duty: Mobile" is an app that I would recommend to FPS lovers who can play in various game modes . There is also a "MULTIPLAYER" where you can play casually and a rank match where the rank is determined for each season, so even those who are seriously playing FPS can enjoy it.
Also, in addition to SEARCH & DESTROY and DEATHMATCH, a BATTLEROYALE mode that allows you to form a team in a squad is installed, so you can casually invite friends who are not used to FPS and enjoy playing regardless of winning or losing One.
Not only the quality of the building and the background in the game, but also the model of the firearm is of the high quality unique to the COD series, so if you are interested, please install it once.